It's that time of year again!  I know it may seem early, but the Holiday Season is my busiest time of the year and currently my October is almost completely booked on weekends.    It's time to start thinking about your Holiday Photo sessions!   Please keep in mind I will only schedule family sessions up until Thanksgiving.  I will not be doing any family photo sessions in December this year.
Mini Sessions will be 25 minutes and will cost $150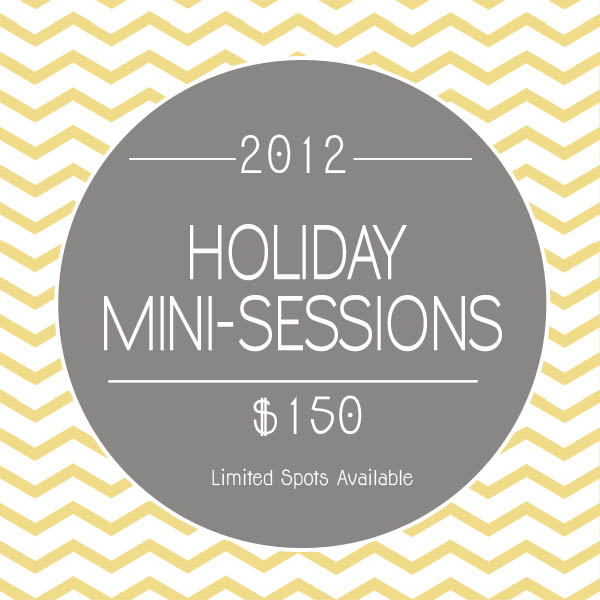 To sign up, please email me your desired time and location and I will send you an invoice for $50 to hold your spot.
Mini Session includes:
25 minutes of shooting time to capture your family and individuals of children
30-40 Final edited images posted to an online gallery and slideshow for you to proof and share with friends and family
CD with your choice of (5)  images from your photo session with copyright for printing
DVD Slideshow of your entire session set to music!
Sunday, October 28
Location:  Downtown Chandler    (click to see family session taken in this location)
3:00-3:25 PM BOOKED
3:30-3:55 PM  BOOKED
4:00-4:25 PM BOOKED
4:30-4:55 PM  BOOKED
5:00-5:30 PM  BOOKED
Saturday, November 10
Location:  Downtown Mesa    (click to see family session taken in this location)
3:00-3:25 PM BOOKED
3:30-3:55 PM  BOOKED
4:00-4:25 PM  BOOKED
4:30-4:55 PM  BOOKED
5:00-5:30 PM   BOOKED