Sean and Danalee met while working together in 2010.  They worked on the same "team" and quickly became best friends.   Their friendship slowly progressed over the next three years.  In May of 2013, while on a camping trip together, Sean asked Danalee to be his girlfriend by getting down on one knee and "proposing" the question with her favorite blue raspberry ring pop.  When the camping trip was over, he had told her that he loved her for the first time.  Fast forward a year and a half later to the summer of 2014.   After a long morning swim at the pool, Danalee and Payton were napping.  Sean woke them up and got down on one knee.  He asked Danalee to marry him, and asked if Payton would be his forever princess.  They both said yes.  They were married this past weekend at The Secret Garden in Phoenix.  Here are a few photos from their wedding day: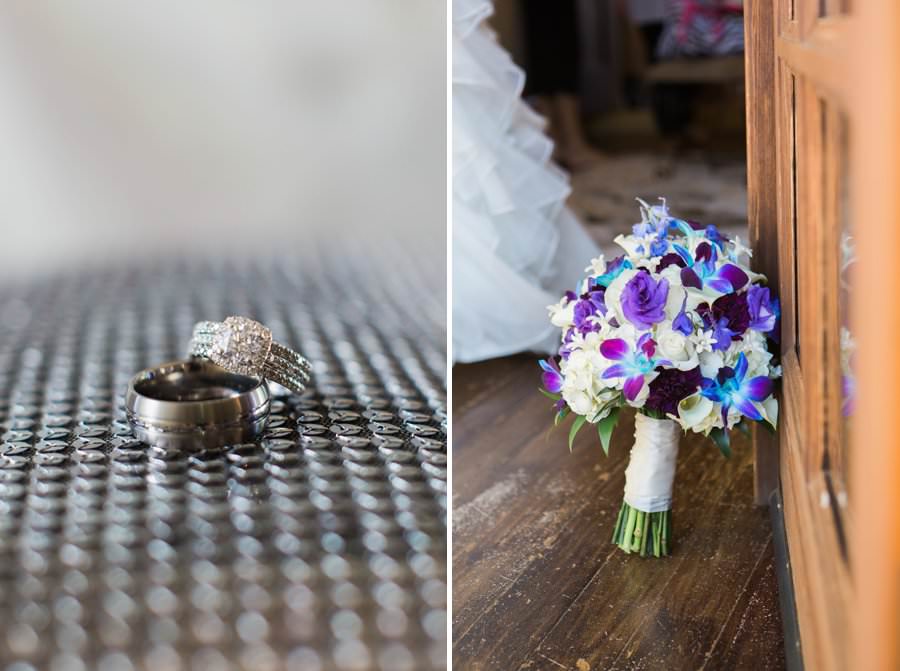 I had prepped this shot for a quick photo of the Bride in front of the doors.  But when I saw her little girl staring in awe at her, I quickly and quietly changed my composition.  I love this image so much more.

The Bride gave these socks to the Groom as a wedding day present.

A quick toast before leaving to see his Bride for the first time.

Danalee was escorted down the aisle in the arms of her brother.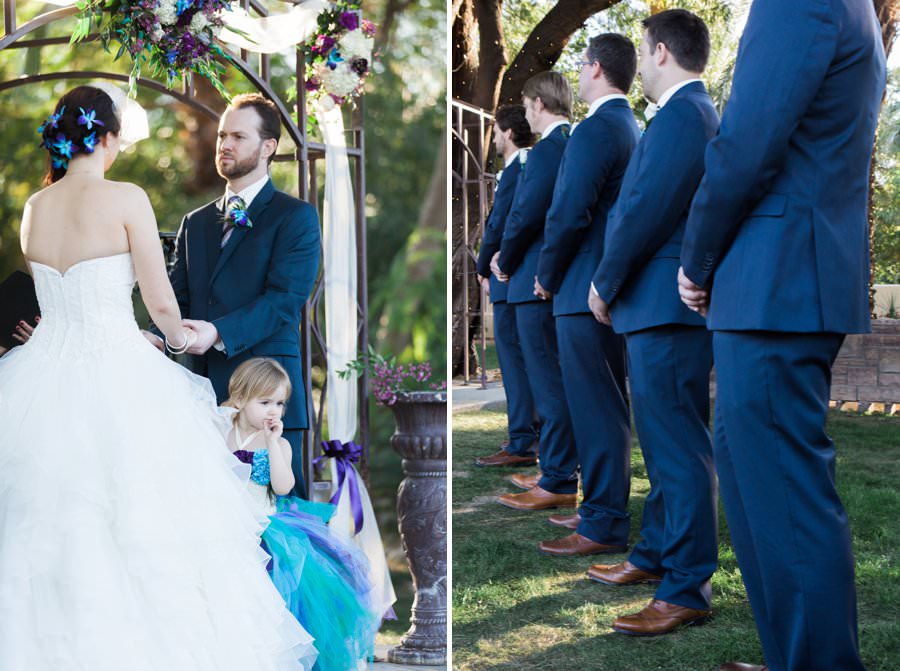 The ground at the Secret Garden were a photographers dream.  Amazing light, beautiful backdrops.

While we took a few photos of the new husband and wife, the guests enjoyed cocktail hour and live music from Gold Ring Entertainment.

The reception began with the couple first dance.

I love the look on her brother's face when his girlfriend catches the bouquet 🙂

It was a beautiful day filled with love and joy.  Thank you for allowing me to capture your day in pictures.  I with you all the best in your new life together!