They met 17 years ago.  He was a vendor for a company she worked for.  He thought she was cute, and funny.  But it wasn't until they re-connected on Facebook years later that they realized they were always meant to be together.   They have been in a long distance relationship.   She lives in New Hampshire and he lives in AZ.  After a long 2 month separation, he flew to the East Coast and surprised her at the Logan Airport baggage claim with a proposal.  They were married at the Scottsdale Waterfront in a beautiful, intimate ceremony surrounded by immediate family.  They also had a few family members join them via iPads from the East Coast.  Here are a few photos from their wedding day.
I arrived just before the ceremony to capture a few pictures of Teresa getting ready.
A few shots of the private patio where the ceremony took place:
The handsome Groom.
The beautiful Bride.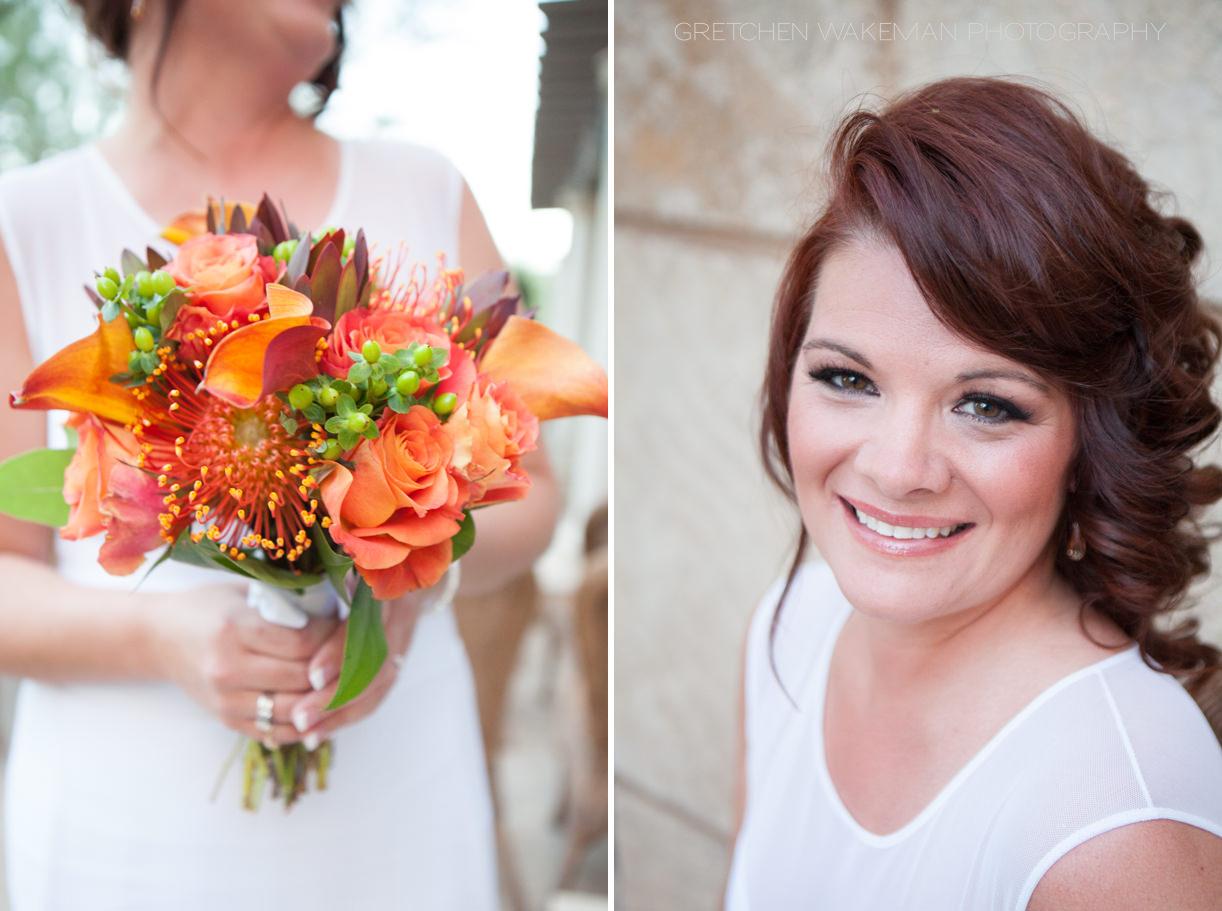 Love the look on Barry's face when he see's his Bride for the first time.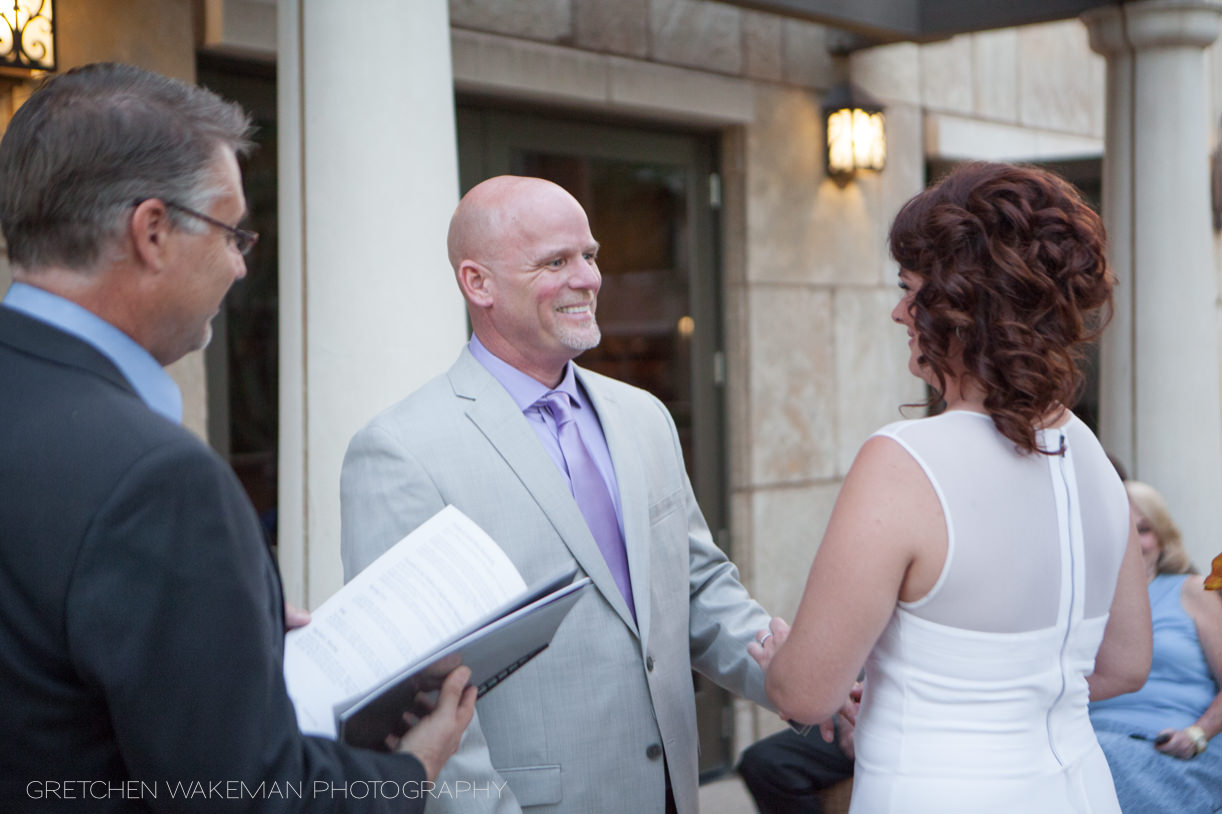 A quick group shot of all 9 wedding guests!

We walked down to the canal to get a few pictures just before sunset.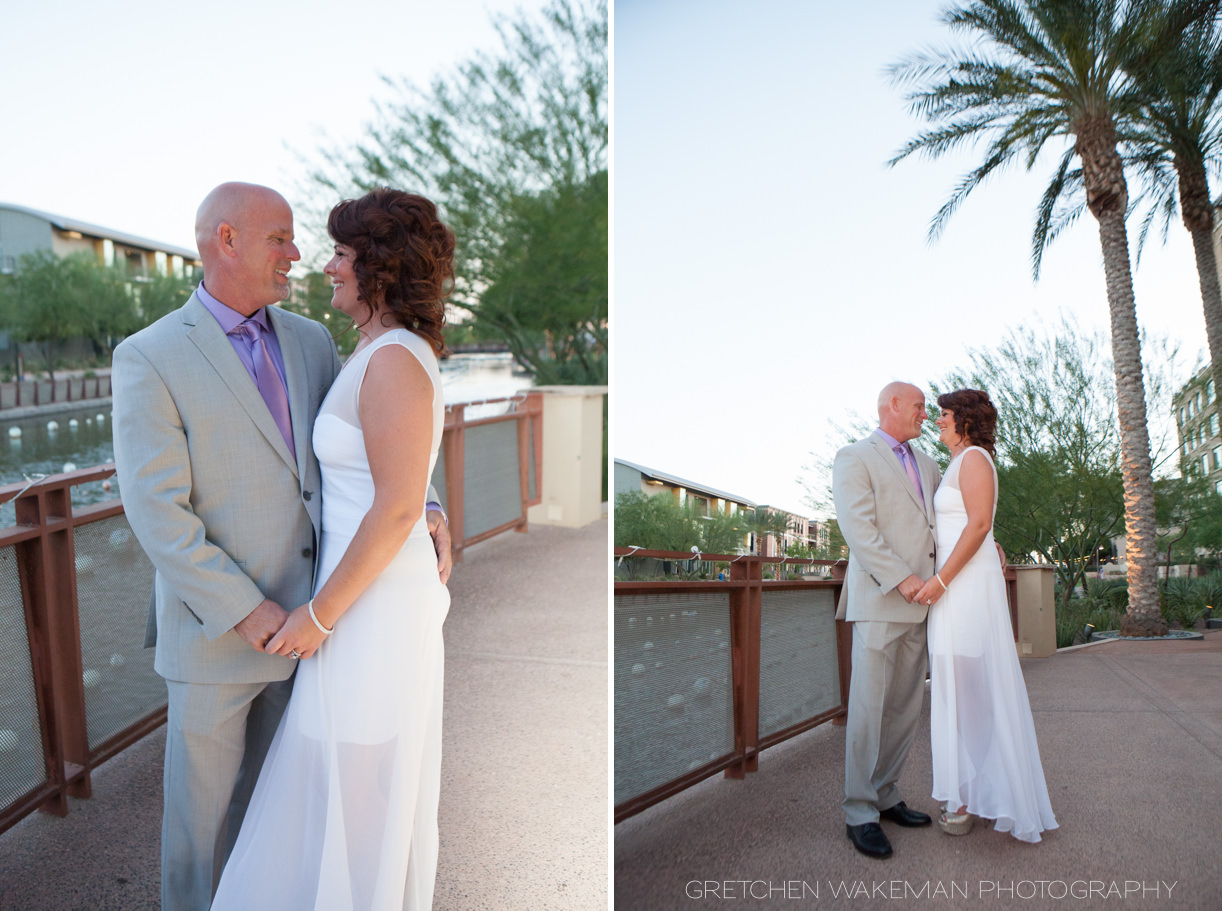 I love this one of them walking and laughing!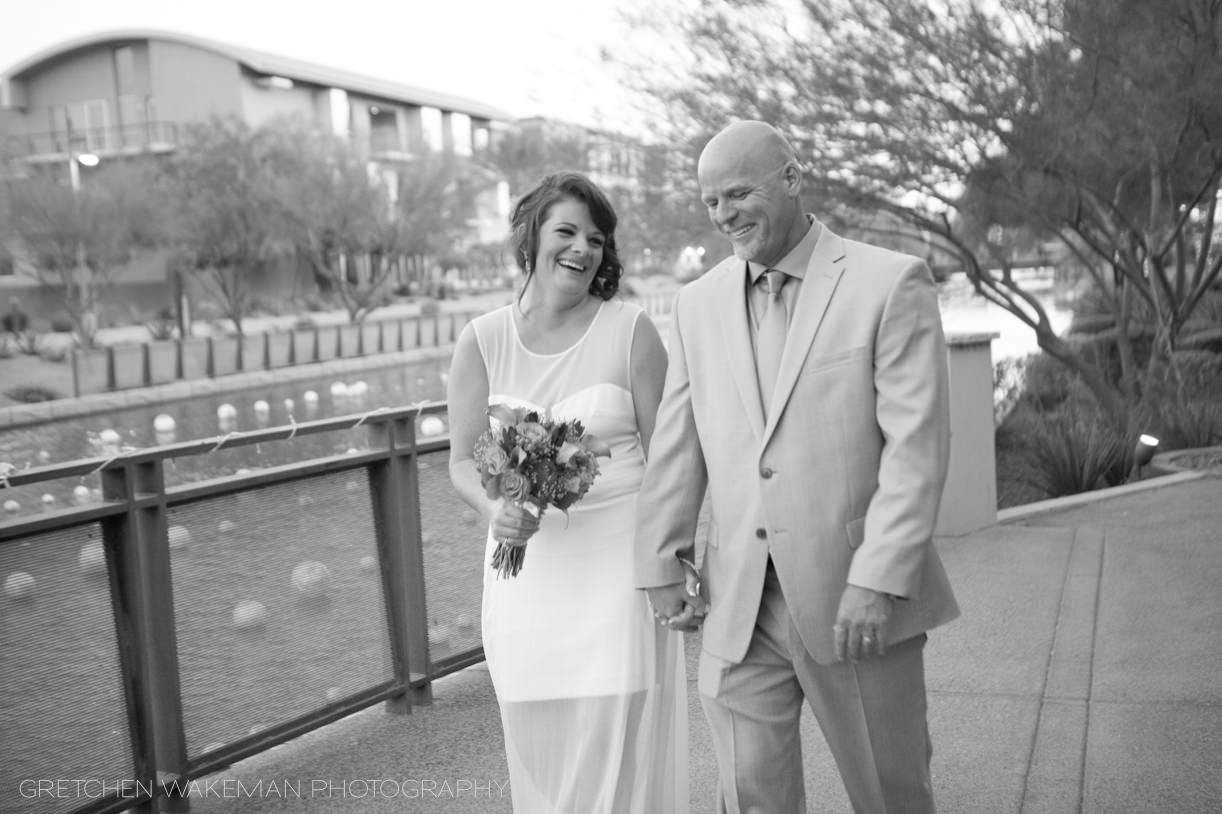 We  then headed to the roof top for a few shots overlooking the skyline.
We were actually done taking photos and were headed back into the building.  I asked if they would mind just one more photo on the steps leading up to the roof.   This is the shot below.  One of my favorites from the day.
Congratulations Teresa and Barry!  I wish you and your families a lifetime of happiness together.