Grace has been friends with Ella since they were both just one year old.  We have watched them grow up side by side.  Now, they are both in Kindergarten at the same school.  Big Kids now.  BIG.  Everybody say it, and I was told  one day  I would say it too… But I am going to say it anyway.  What happened?  Where did that time go?    We went to Ella's Gnomeo & Juliet themed birthday party this afternoon.  Snapped a few photos of all the festivites.  Enjoy!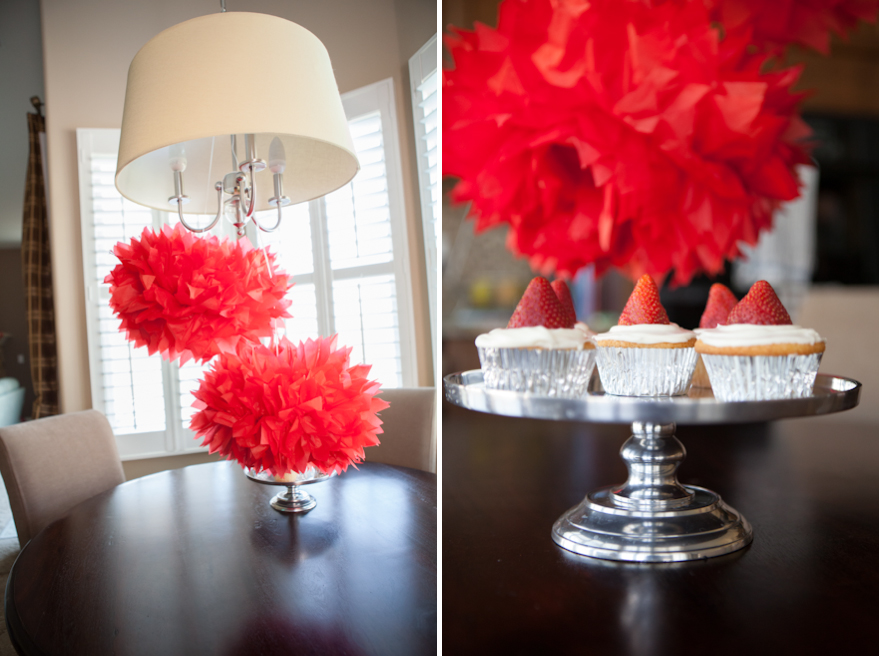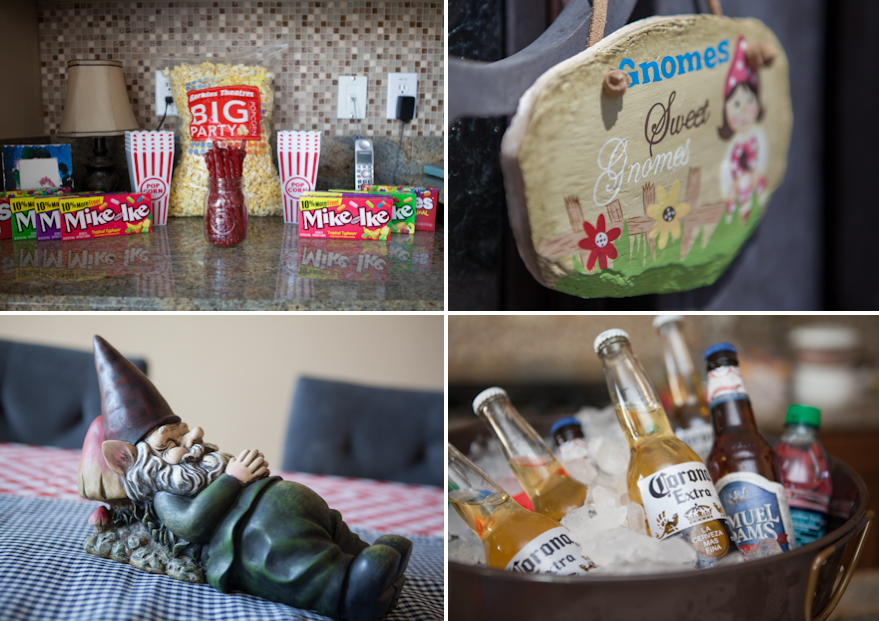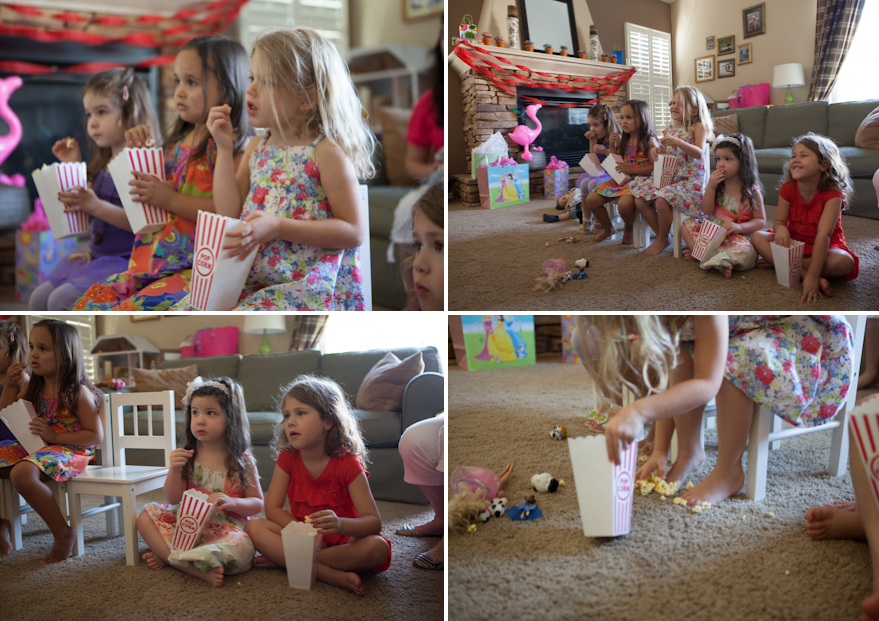 I LOVE this next photo.  Ok, I love my daughter laughing at the movie in the next photo.
The little ones were busy playing off in the corner.  That's Piper running the farmhouse.  Midwest roots.  They run deep.
I would have taken a few more pictures of her opening the presents, but "mom" duty trumped "camera duty".   Translation: Piper was melting down.
That's the wig from the character in the Disney movie BRAVE.  If you needed that explanation, you clearly do not have a 5-year old in your house.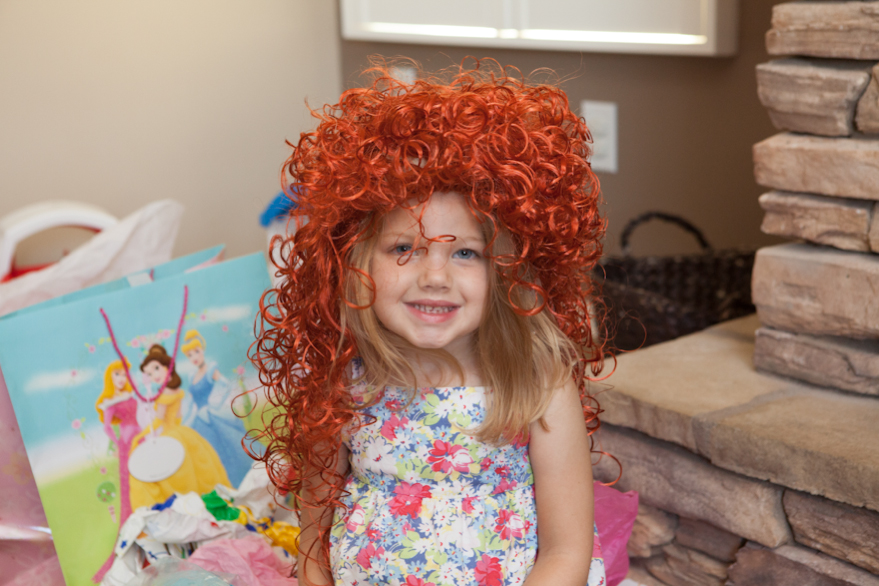 And one last phtoo…I just had to throw in this cute one of Grace & my husband, Owen.