Ben was living in Arizona, Jaymee in Minnesota.   They had been dating for 5 years.  For as long as they had been together, Jaymee could remember Ben telling her how much he loved Los Angeles and how badly he wanted to take her there. For her birthday, Ben insisted they take the trip.
Jaymee flew down on Wednesday to Arizona, and they planned to leave Thursday when Ben finished work. They drove the 6 hours from Phoenix to Los Angeles, and the entire time, Jaymee could tell Ben was not himself. He was quiet – and the Ben was the opposite of quiet.  She must have asked him 50 times, "are you ok?" or "is something wrong?" —- but chalked up his quietness to work-related stress.
He told her that the whole weekend would be a surprise. At this point, many of you are likely thinking, "how dumb could she be? of course he's going to propose." However, Ben had been throwing Jaymee off his trail for at least 6 months. While they had been to the jeweler, and she knew that they would eventually get engaged, she had no clue it would happen any time in the near future. "Let's just go back to the jeweler one more time and make sure you like what you picked out," he would say. "I just want to make sure you like it… This is a big decision."
Apparently, he is very persuasive. Or Jaymee is very gullible. Or both. But bottom line- she had no idea.
Friday was the perfect day in LA. They went to breakfast, shopping, and checked into their hotel, the SLS Beverly Hills.  Ben had borrowed a friends convertible.  He told Jaymee they were going for a drive up the Pacific Coast Highway and then going to dinner, and that she should wear something "special."
They drove down the PCH for over an hour.  The top was down, it was warm and sunny and Frank Sinatra was playing in the background.  Pretty amazing.  As it got closer to their dinner reservation, Ben said they should turn around. While they were on their way back to Malibu, he mentioned they would be a little early to dinner, so they should stop at one of the beaches along the PCH.  They pulled over to the next beach and hiked down to the water. It was a pretty steep hill, and Jaymee was wearing her standard footwear (about 4 inch heels). Ben insisted on giving her a piggy back ride, but she declined. Nevertheless, they made it to the beach. The sun was setting. They stood for a few minutes and watched. Then, Ben turned to her and said, "Jaymee, I didn't take you to L.A. for your birthday. I took you here to ask you to be my wife."
He got down on his knee and her to marry him. Obviously, she said yes.  They were ecstatic!  They went on to have an amazing dinner at Moonshadows in Malibu, followed by a bottle of champagne, which was waiting for them when we got back to our hotel. By far, the best day of her life… until this day happened:
Ben and Jaymee were married at Palm Lake Oasis in Paradise Valley, Arizona.  It was an absolute perfect day for an absolutely perfect couple.  I loved getting to know them, and I wish them both all the happiness in the world!  Thank you for trusting me to capture your wedding day memories.  Enjoy!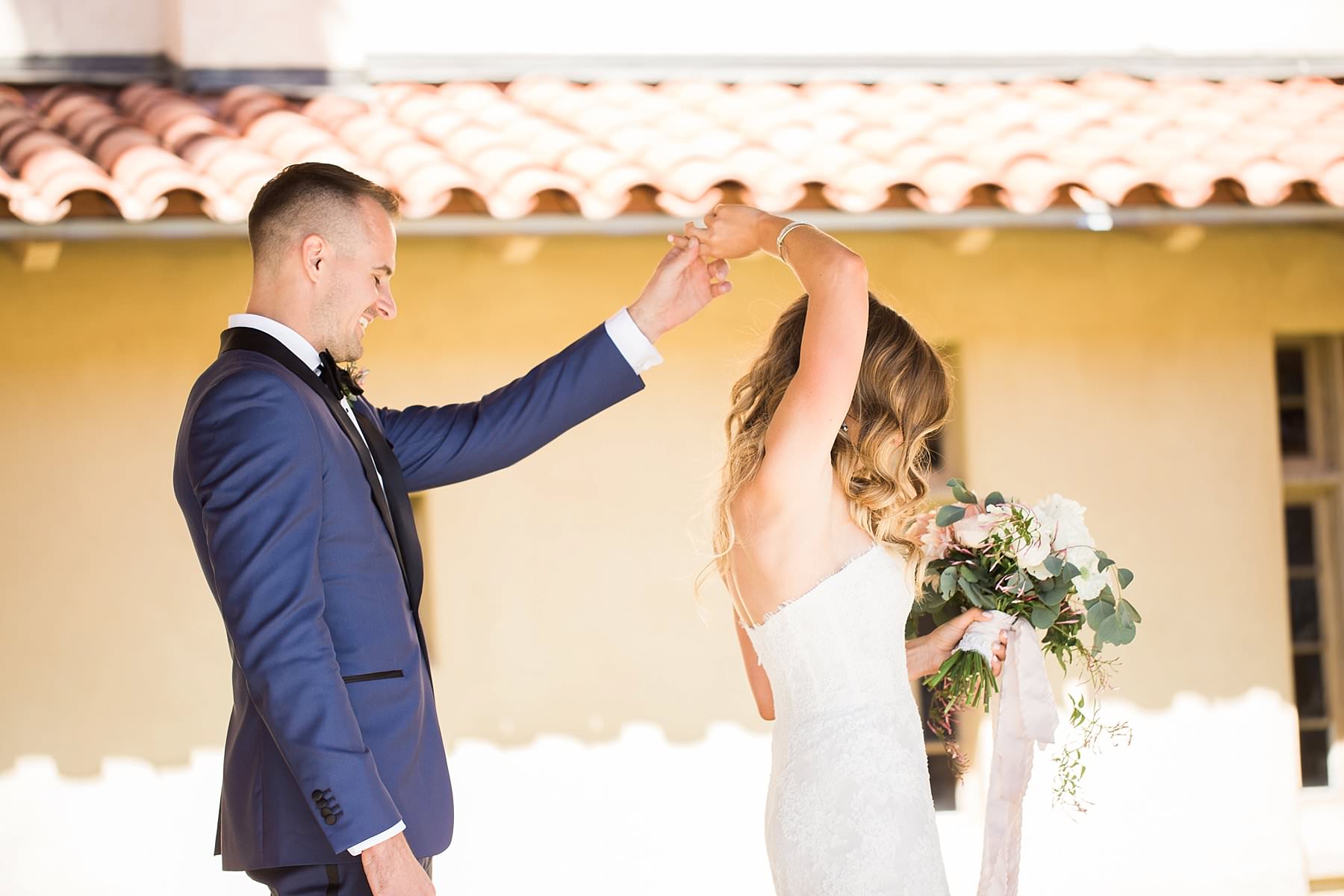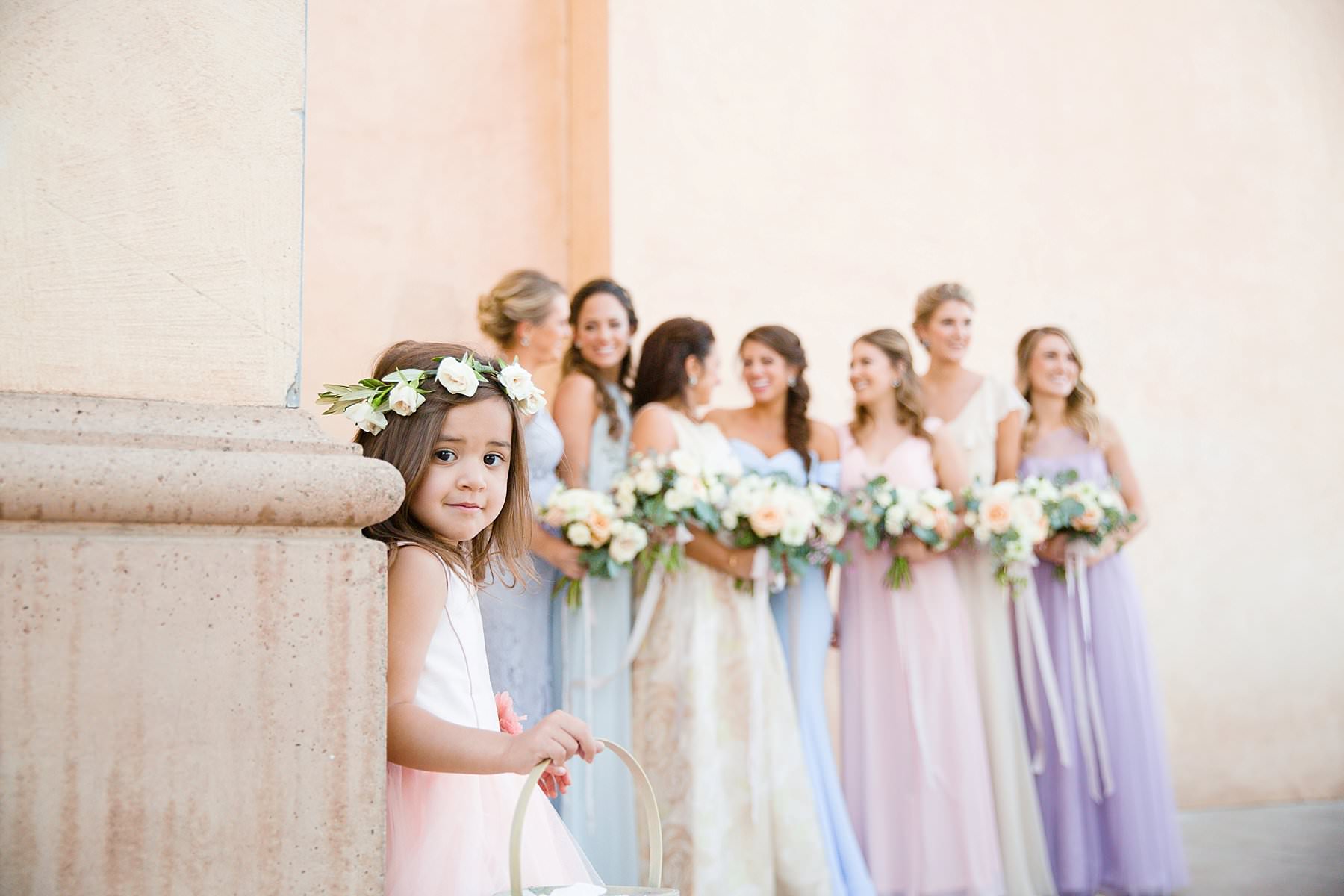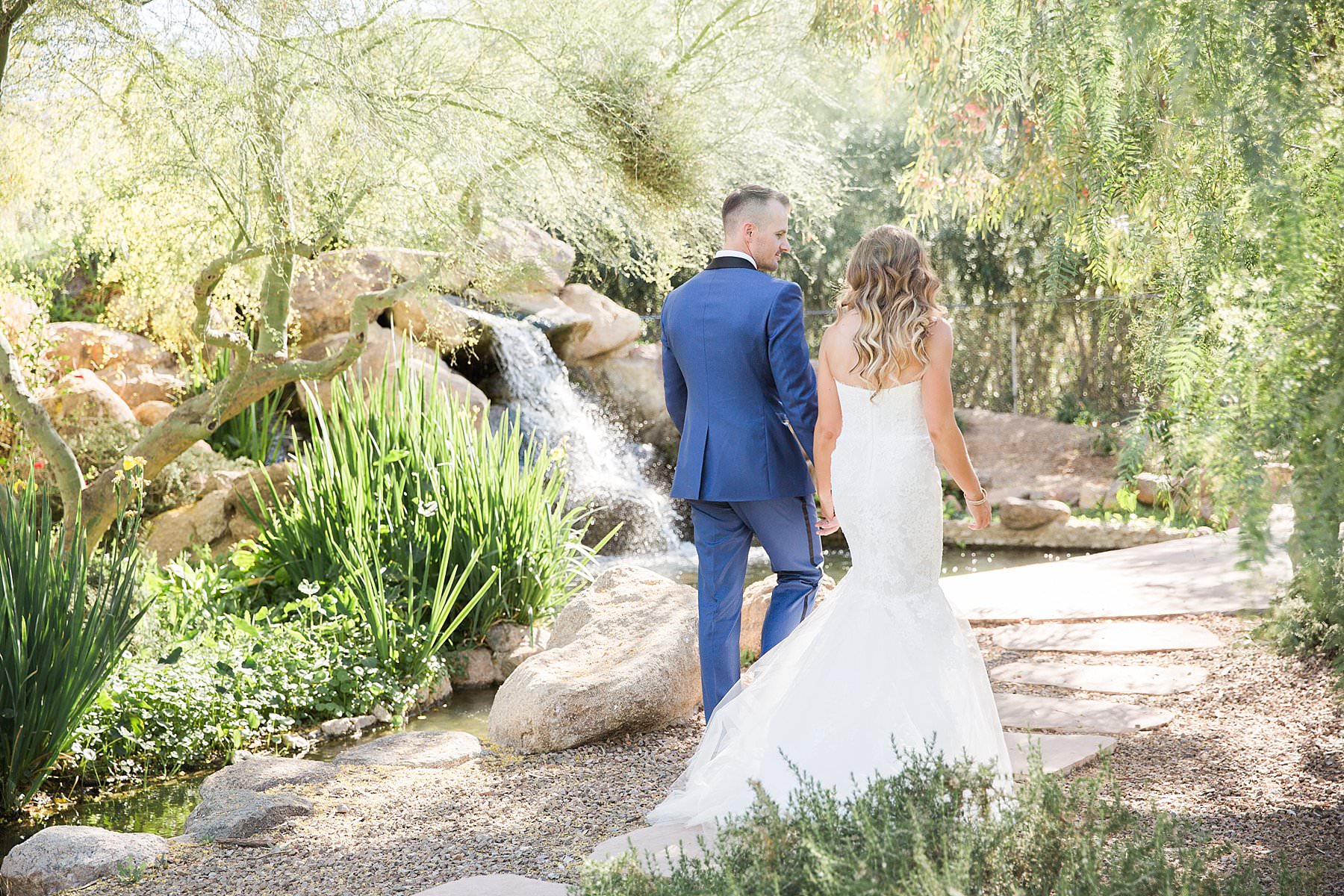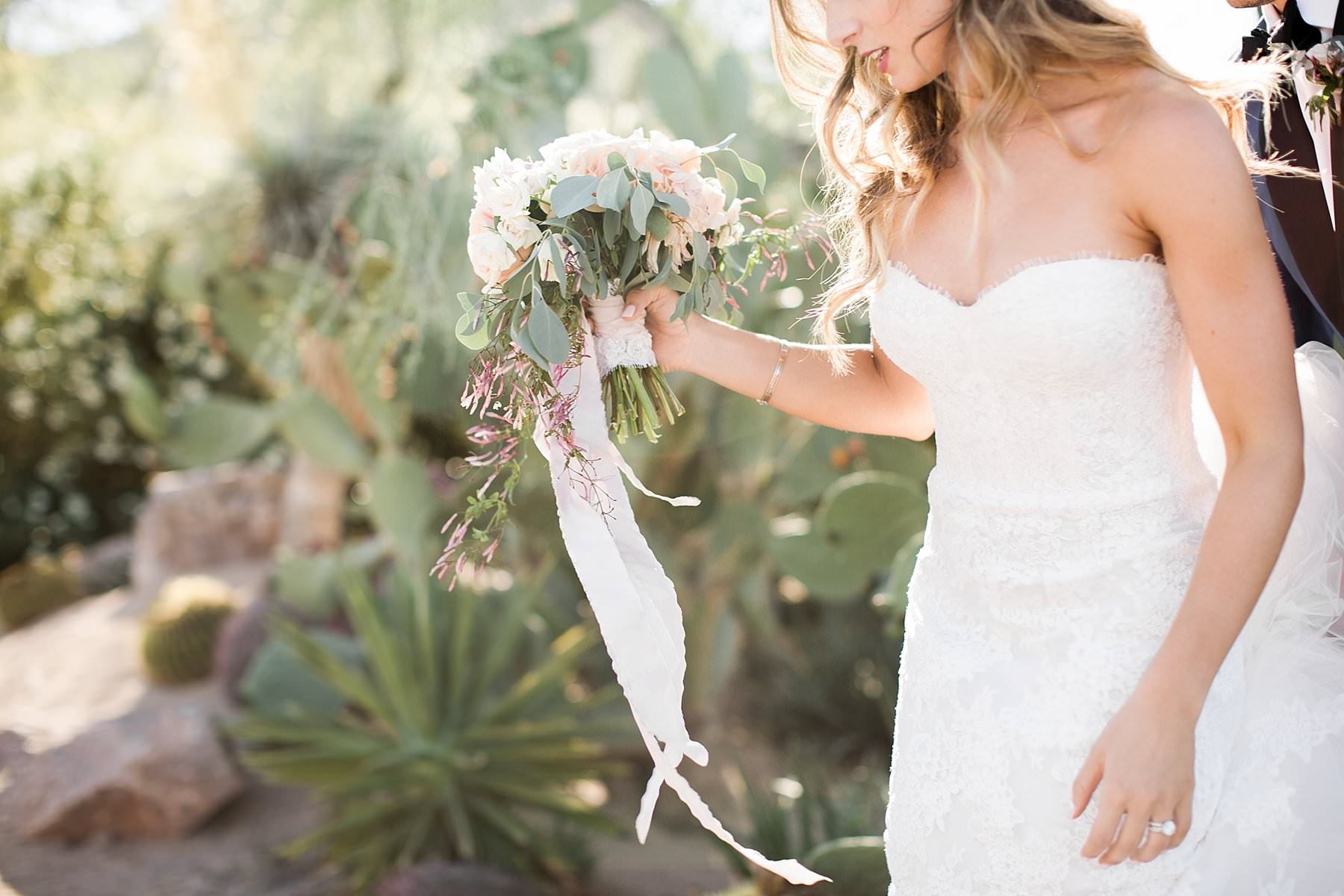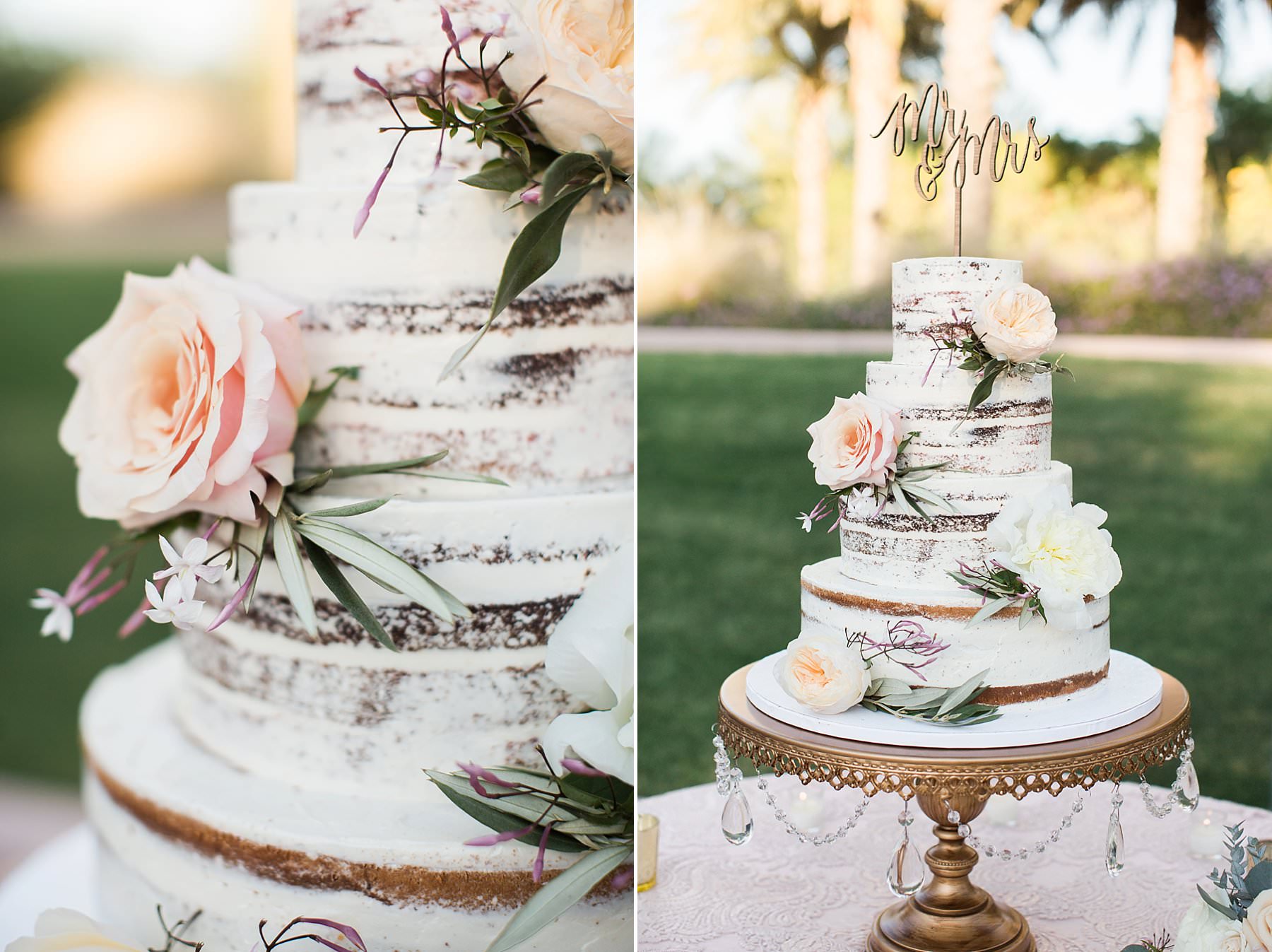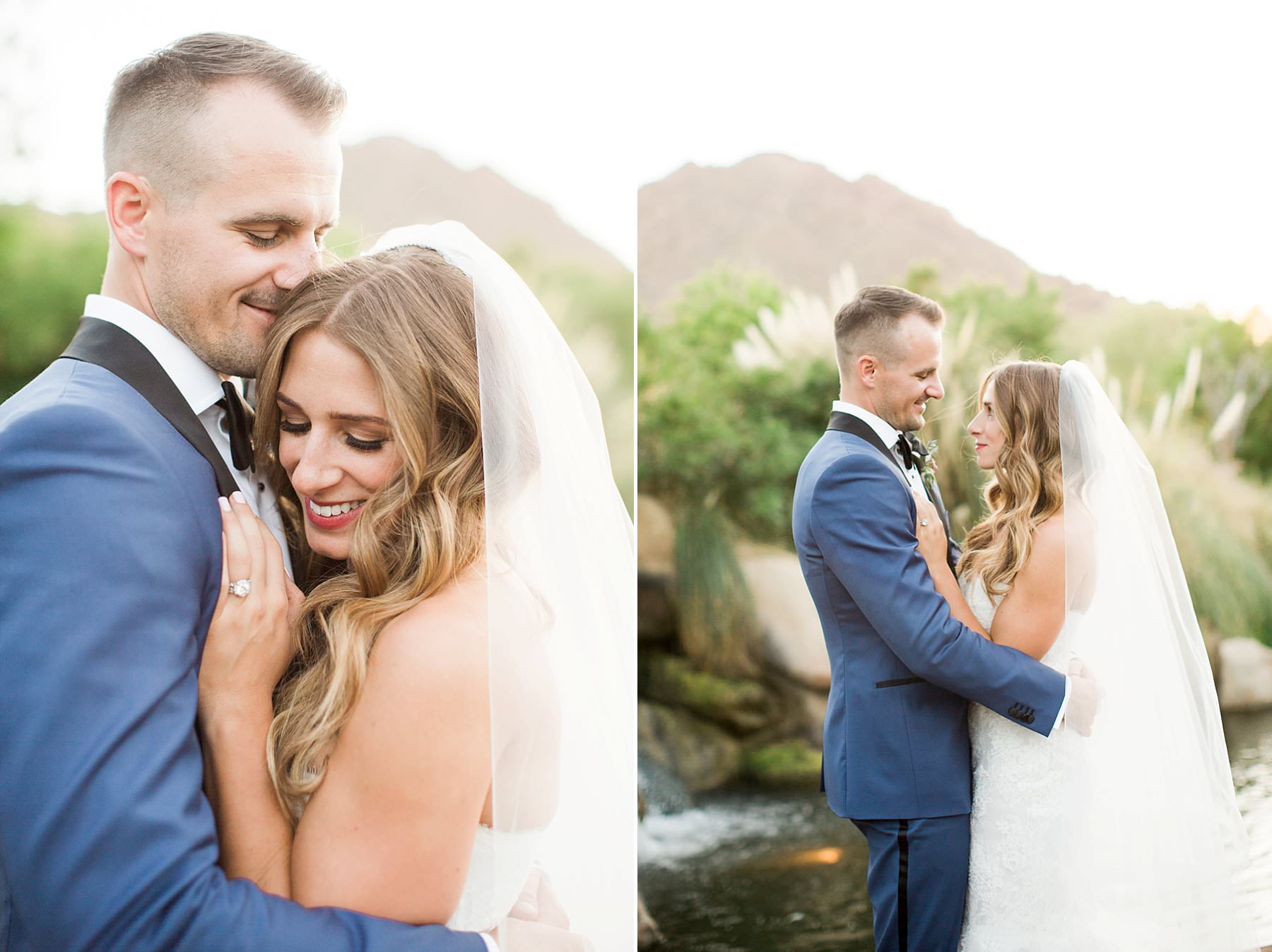 Venue: Palm Lake Oasis in Paradise Valley
Wedding Coordinator: Jessica Gelder with Shine Event
Florist: Sarah's Garden
Rentals: Yknot and Prim Rentals
Linens: La Tavola
Hair: Jenny Strebe / Confessions of a Hairstylist
Makeup: Jessica Fierro
Catering: Chef AgogoCake: Kick Ass Kakes
Donuts: Bosa Donuts
Band: Mancini the Band
DJ: Ray the DJ 
Invitations: Good Heart Deisgn by Alex Choura
Videographer: Simply Cinema
Dress: Monique Lhullier from L'atelier Couture in Minneapolis
Shoes: Alice & Olivia
Ben's Suit: Suit Supply
Groomsmen Tuxes: The Black Tux