I wheeled my camera bag up to the bridal suite.  Before I knocked, I was approached by the Groom who was also entering the bridal suite.  I was confused.  Did I have the wrong room number?  The Groom.  In the bridal suite?  They were getting ready for their wedding together, in the same room.  I smiled.  I already liked them.  Shelly and Randy did things their own way.
I was led downstairs by the Bride to set up in the room where she would be having her make up done.  I swooned at the natural light that poured into the room.  A photographer's dream.  While she was perched in the make-up chair, her friends and family surrounded her on the floor.  The  room was filled with laughter and love.  An ipod playlist filled the room with music and mimosas were being poured.
The Groom began getting ready upstairs.  The relaxed feel of the room made it clear that today was a celebration.
The Bride's father was called in for final adjustments with Randy's tie.  Randy  is a Phoenix Firefighter and a perfectly tied tie is not part of his daily dressing routine.  So backup was called in. I love this shot of the Bride's Dad helping the Groom with his tie..  It was a tiny bathroom with horrible lighting but standing in the shower with my wide angle lens I got this shot.
Although they spent the morning together, once it was time to put on her wedding dress Shelly was secluded.  The Groom's sister helped Shelly into her  gown.  She was finally dressed and about  to meet her Groom.  Today was their wedding day.  She was ready.
The First Look is always emotional.  I love when the Bride & Groom choose to have this moment photographed.
After their  "first look"  we took some portraits on the beautiful grounds of Hotel Valley Ho.  It looks like Hawaii, but its actually Phoenix in June.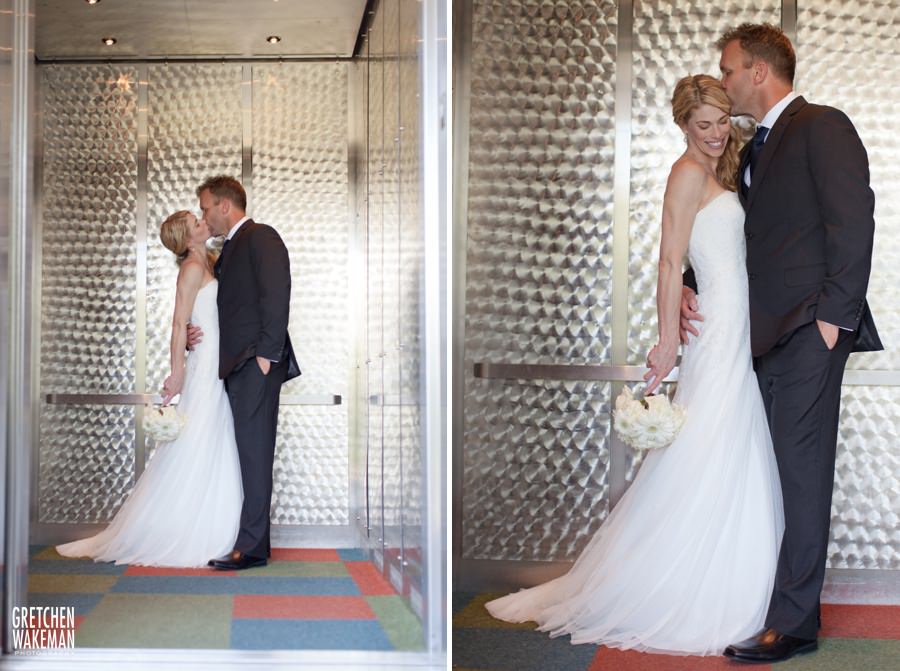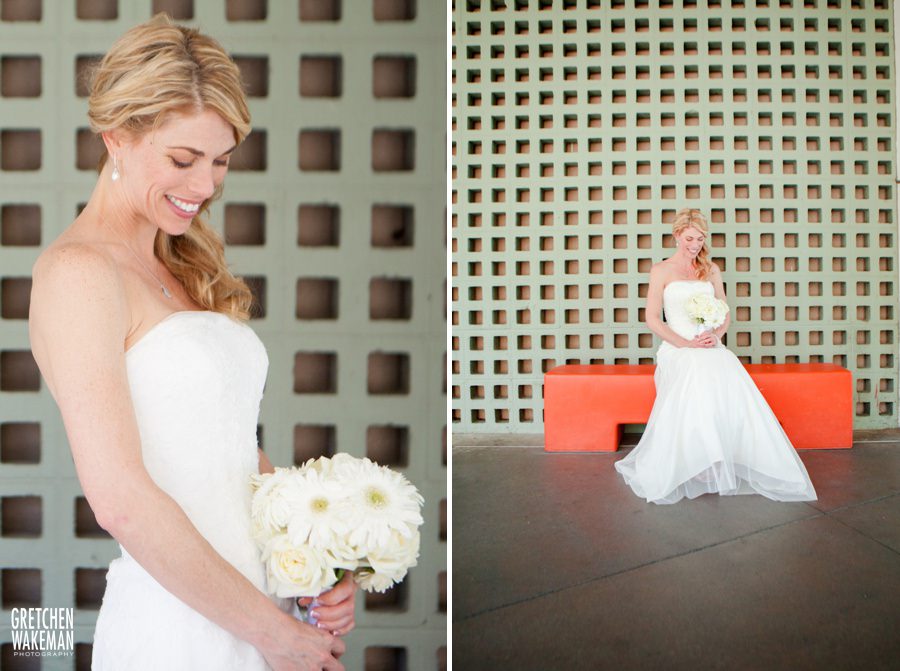 The ceremony and reception took place at the swanky Clayton on the Park in downtown Scottsdale.  Again, the venue was flooded with beautiful natural light.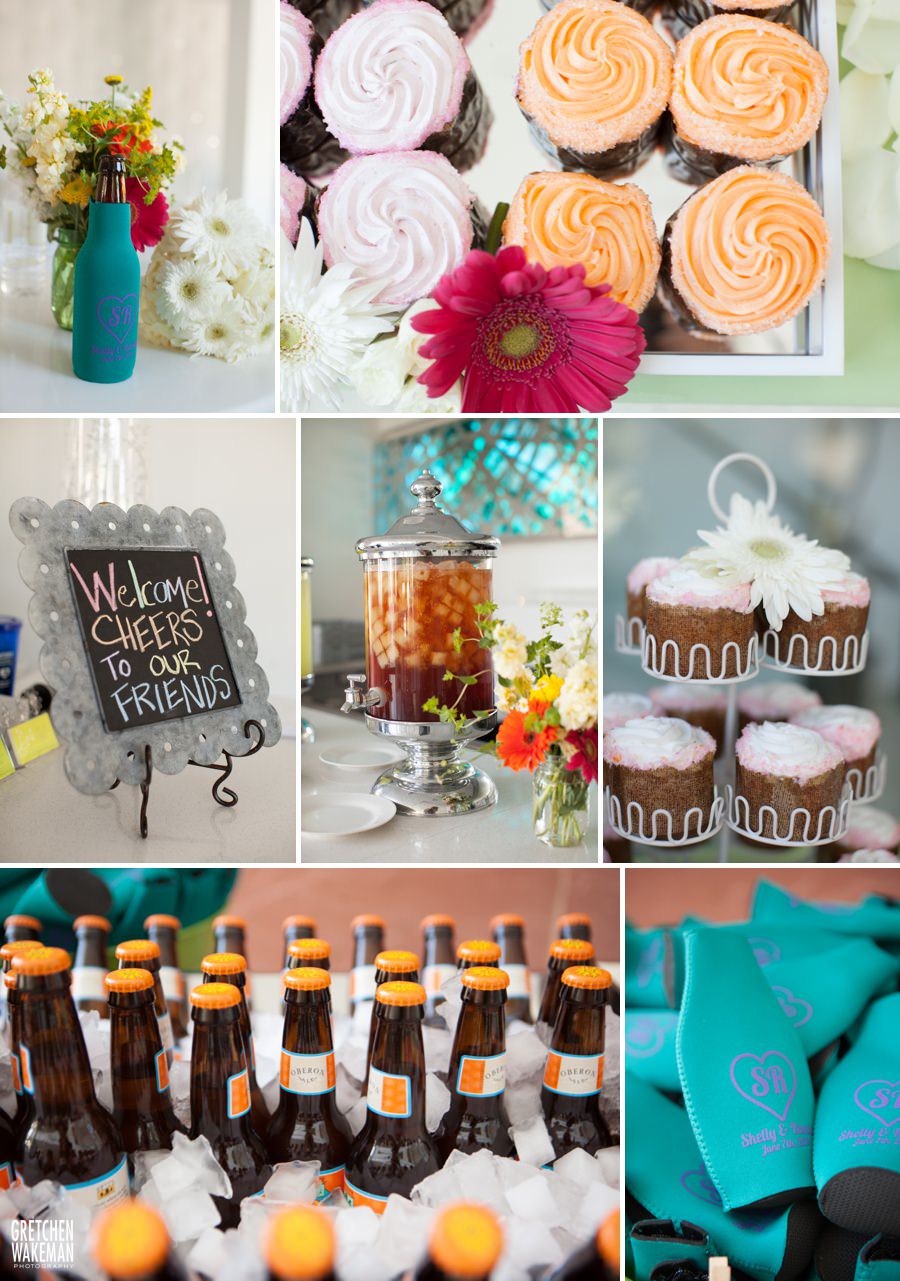 As the ceremony music played,  Shelly stood arm in arm with her dad.  After taking a short pause and a deep breath she turned the corner and walked towards her Groom.
The temperature outside was 102 degrees .  Clearly not conducive to photos while wearing a three piece suit.  Their indoor reception was coming to an end and my gear was packed up.  I asked them to step outside of the venue for one last photo before I left.
I love to shoot in natural light and the sunset glow happening outside was amazing.  I am so happy they agreed and we got the images below.  Congrats Shelly & Randy!  Your day was beautiful.

Getting Ready Location: Hotel Valley Ho
Wedding Dress: Davids Bridal
Bridal Shoes: Betsy Johnson
Florist: Chasing Bliss
Hair/Makeup:  Lori Neumann / JBarret Salon
Cupcakes: Let Them Eat Cake
Ceremony and Reception Location: Clayton on the Park
Wedding Photography: Gretchen Wakeman Photography