You may remember this couple from their engagement session a few months ago.  Alexa and Jake became husband and wife in a romantic ceremony at Shenandoah Mill in Gilbert.  The day started with Alexa and her bridesmaids getting ready at Jake's parents house.  Looking for a cute gift for all your bridesmaids?  How cute are these satin robes with rhinestone "Bridesmaid" on the back?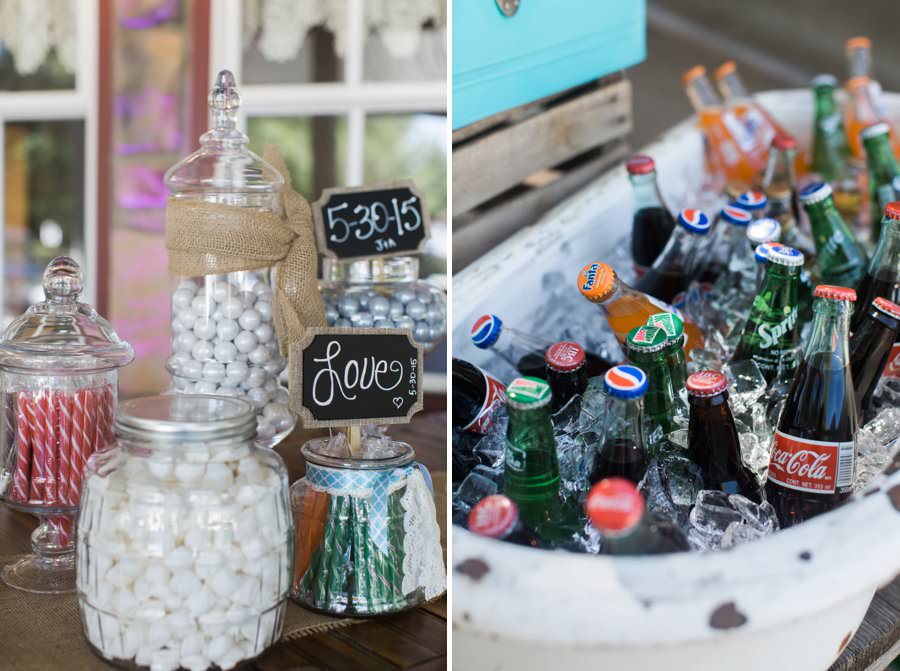 The bridesmaids carried simple, hand tied bouquets baby's breath.

Alexa's mom helped lace up back of her wedding gown.  I love the special moment of these photos.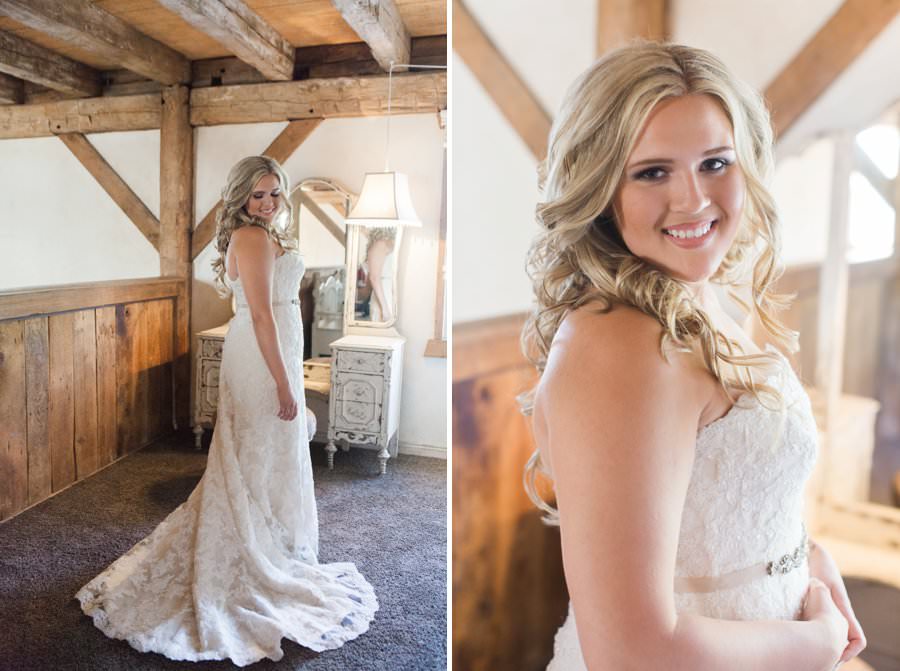 Before the ceremony, the Bride took a "selfie" with the Groomsmen.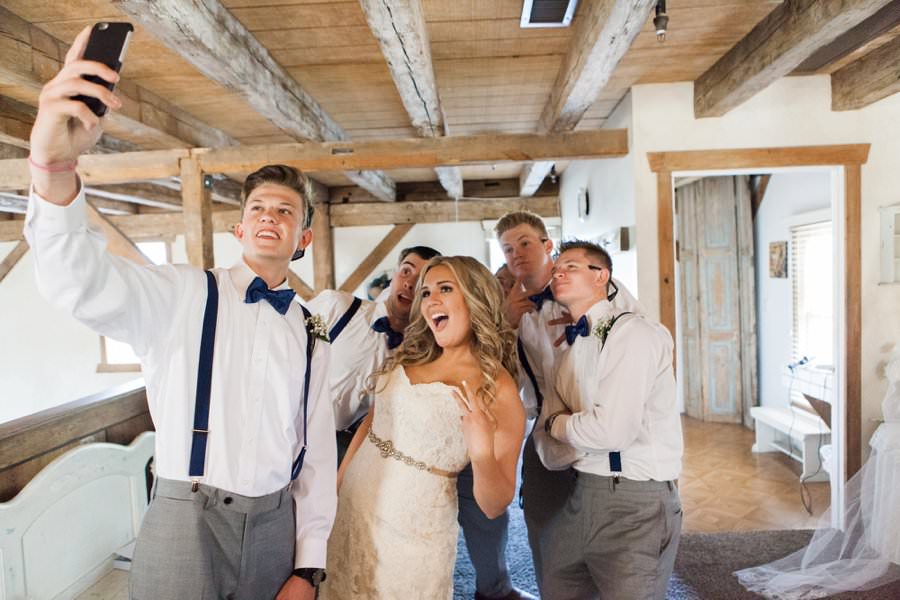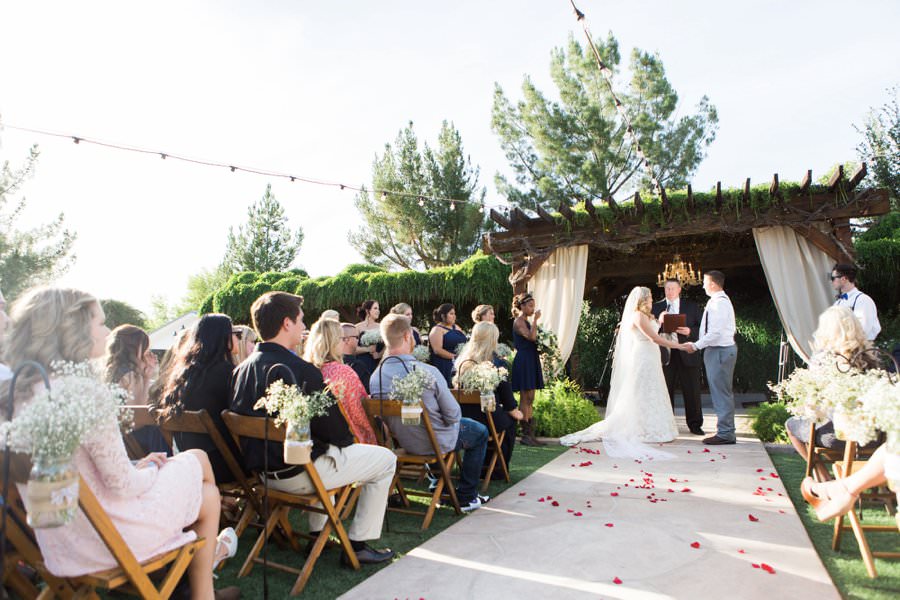 The "naked" wedding cake was the perfect choice with the rustic decor.