Our friend and neighbors, the Walskis, had a surprise birthday party at their home this past weekend.  Colleen's grandmother turned 96 and they threw a surprise party for her !  She is a amazing 96- I can only hope to be as active and social at 96 as this woman.  It was truly such a fun party to photograph.  This is a family who's hearts are just as warm as their smiles.  Amazing people, amazing friends, and amazing food.  They Walskis also own The Happy Belly– so you can only imagine the menu for this party.  I didn't leave hungry.
Colleen and her husband Brian- the hosts!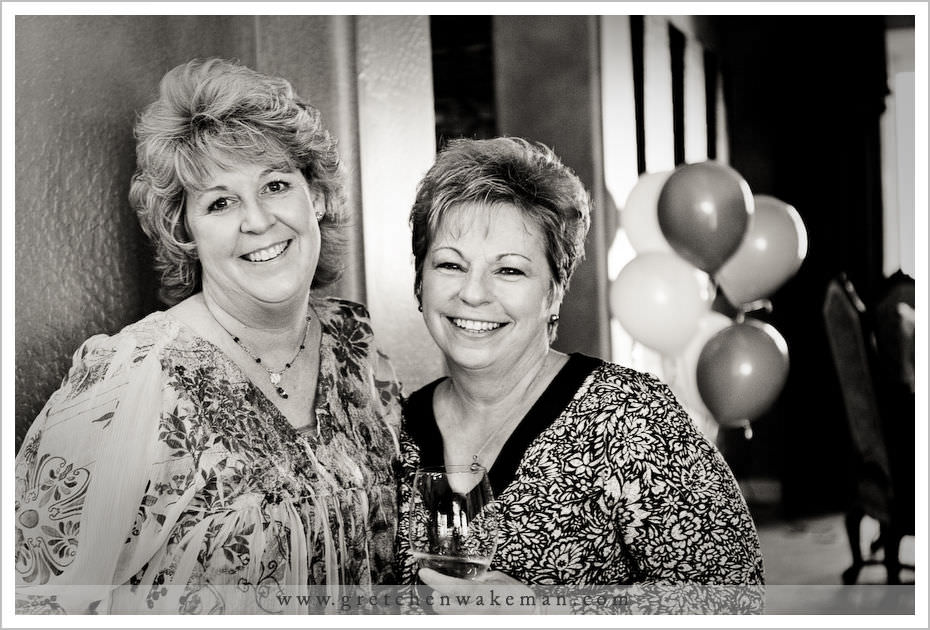 Just FYI- this was ONLY the appetizer…not even the main course.  
I love this photo of Colleen and her mom.
Frances was truly and genuinely surprised when her sister-in-law showed up for the party.  It was obvious they have a very special friendship.