Michelle and Nick both competed in college speech and debate. Nick competed for Arizona State, and Michelle for Illinois State. They knew each other from the debate circuit and have several mutual friends. When they were in the same place they always made it a point to see each other and before we started dating. You can read more about how they became engaged and see their library engagement session HERE.
Nick and Michelle were married at The Phoenix Art Museum just a week before Christmas. There were thoughtful details throughout the day with several friends from the college speech and debate team- you better believe the speeches were good ones! It was a beautiful day filled with laughter and surrounded by loved ones.
Thank you to Michelle and Nick for trusting me with their big day, and for being amazing clients. I wish you both a lifetime full of happiness together.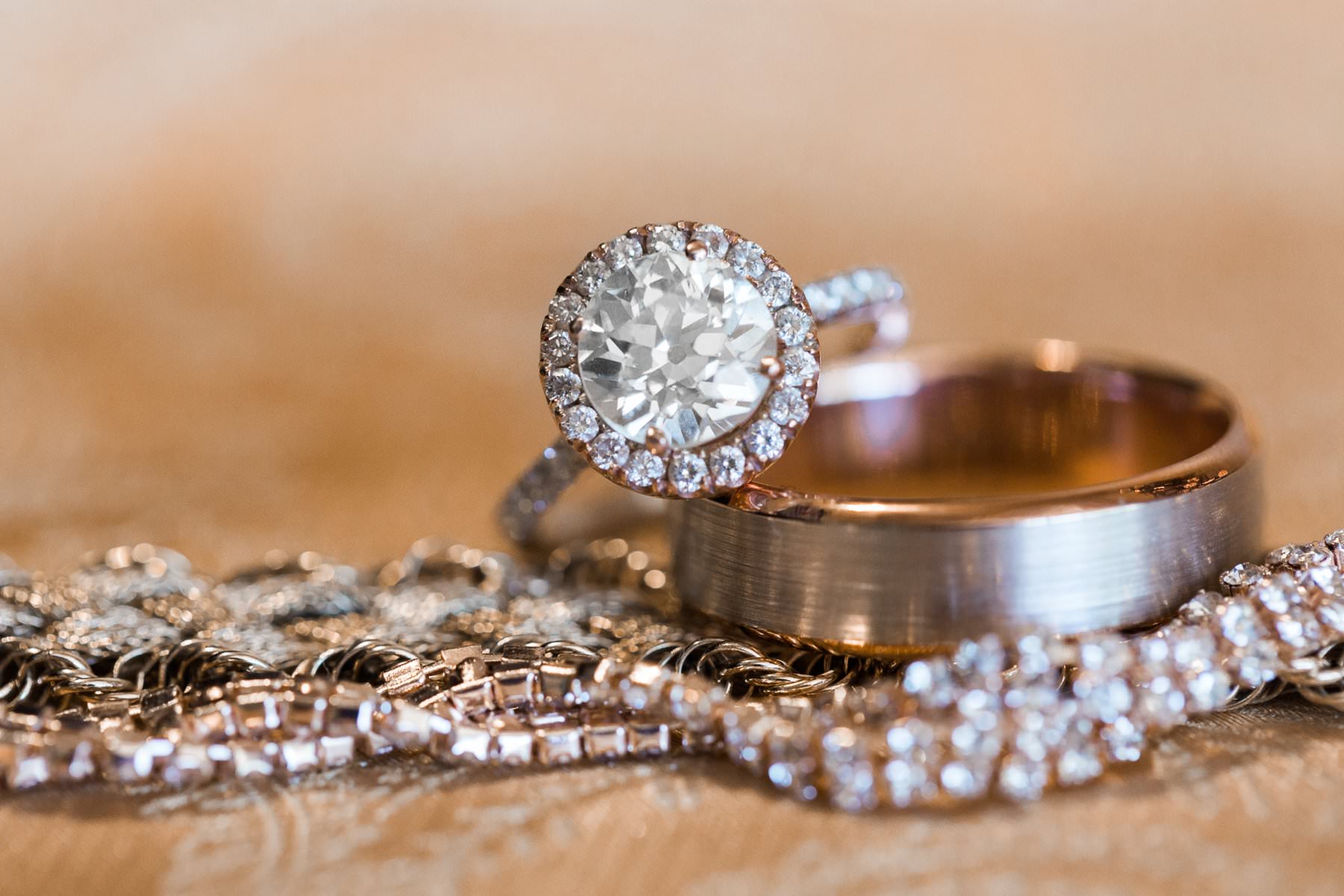 Michelle got prepped for her wedding day at home in front of the Christmas tree with her dog, Albee by her side.  It was perfect and stress free.
Her bouquet was handmade by her Grandma and her uncle using personal family heirlooms from grandmas, aunts, family members and friends from both sides.  It was so unique and meaningful.
After the first look, we took a quick walk through the Art Museum to snap a couple photos.

When your wedding venue has a larger T-Rex in a cage you have to take this photo.  You have to.


The ceremony was sweet and personal.  Michelle and Nick each wrote their own vows.  They also had three friends who took the microphone to give short speeches about marriage.  They spoke about the legal marriage, the spiritual marriage, and about your friends becoming family.  

As a complete surprise to Michelle, the DJ played a recording of Nick's grandfather singing the lyrics to Michelles favorite song "Stand By Me".    He was unable to attend the wedding, but listening to his amazing voice as they had their first dance as husband and wife was truly a special event.
Michelle had a special dance with each of her 4 uncles.

Wedding Venue | The Phoenix Art Museum
Wedding Planner | Imoni Events
Photographer | Gretchen Wakeman Photography
Hair & Makeup | Sarah San Marco
DJ | DJ Groove Tech
Catering| Sana Barbara Catering
Cake | Let Them Eat Cake
Wedding Gown | Sue Wong from Nordstrom